Date/Time
Date(s) - 09/02/2021
4:00 pm - 5:30 pm
Categories
£25 + VAT
The Power of Education and State of Mind for Learning
Education should be our equaliser, an opportunity for all students to progress and to provide that equity, that open playing field for all young people to succeed. As educators we can open up that path.
Firstly we must make education relevant, in a sense justifying (or selling) the reasons for the the study, the exams, the attendance, the respectful behaviour etc. and secondly help our students attain by really knowing them, understanding their state of mind for learning, providing a pedagogical approach for today's learner.
This session will offer practical techniques to understand your students and provide a tool of assessment in the form of a scouting report for participants to go away and try out with their own students.
This event is suitable for NQTs, RQTs, returners to teaching, or anyone with an interest in educational success for their students.
Jim Roberson
Jim Roberson, originally from the Bronx, NY, is a former American Football player, author of 'The Discipline Coach' and today is an independent education consultant and practicing teacher. We are delighted that Jim will be leading an online workshop for NQTs registered with OTSA in which he will guide us through his approach to building positive relationships with young people, with a focus on how developing your own approach can help to change lives.
To find out more about Jim just Google him, or you can follow him on Twitter @jimroberson1.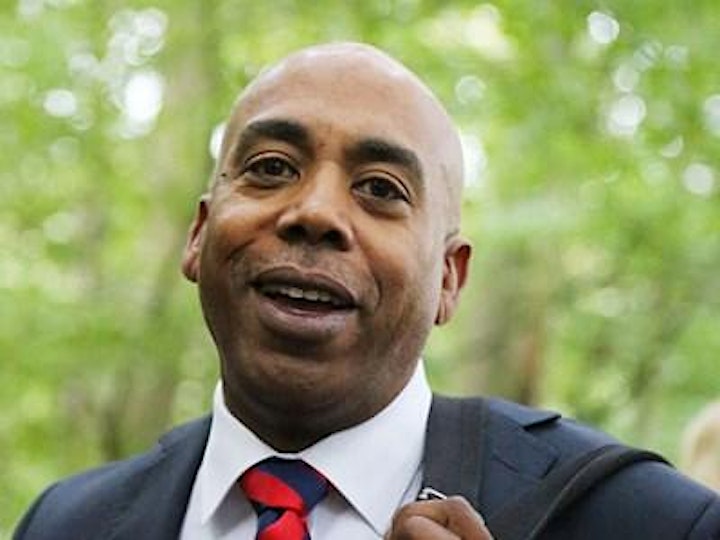 Accessing the online event
Following registration for this event you will receive an email from Eventbrite confirming your place. If you did not create an account at the time of booking or someone else booked on your behalf, you will need to create an Eventbrite account. Open your booking confirmation email, select 'Claim Your Order' and then choose a password. Make a note of your email address that was used to make the booking and your new password – you will need these to access the Eventbrite page containing the link to the event.
A minimum of 48 hours before the event begins you will receive another email from Eventbrite containing a direct link to the event and to the Eventbrite Online Event page. Login to Eventbrite, using the same email and password you used to create your account. You will now have access to the online event link and any pre-event materials. This link must not be shared with other people.
Please test the link the day before the event to make sure you can connect. If you need help please email info@otsa.org.uk or call 01235 856500 in good time before the event begins. We will be unable to help during the event itself. Please note, if you unsubscribe from Eventbrite before the event takes place you will not receive any further emails from Eventbrite and therefore will not receive the email with the link to the event.
We do not provide refunds if you are unable to access the event due to technical issues that are beyond our control.
Participation in the online event
Our online events aim to be interactive and you will be expected to have your camera and microphone on, although your microphone should be muted. We may use 'Raised Hands', 'Reactions', 'Chat', 'Polls', shared whiteboards and shared screens during the session. We may also use 'Breakout Rooms' to allow you to work in a smaller group.
This event will not be recorded for copyright and privacy reasons.
Cost includes VAT which may be recovered by schools
£25 plus VAT
The event cost is inclusive of applicable VAT. Schools should be able to recover VAT from HMRC so the cost to your school should be the pre-VAT figure. If in doubt, please check with your finance manager.
Payment
Payment is required at the time of booking by credit card, debit card or Paypal. A VAT invoice will be sent to you automatically by email.
To keep our event fees as low as possible, we are not able to issue manual invoices for later payment by cheque or bank transfer and we are not able to reserve places without payment.
In the event of a refund request, please note that the Eventbrite booking fee of 6.5% plus 0.49p per ticket is not refundable.