Date/Time
Date(s) - 08/03/2019 - 10/03/2019
5:30 pm - 7:00 pm
Location
Monzo Bank
Categories
Do you want to build a start-up that will shape the future of finance, and transform how we interact with financial products and services for good?
In collaboration with Monzo and Elastic, Foundervine are bringing #SU54: The Future of Finance to London on the 8th to 10th of March 2019.
Startup 54 brings together ambitious change-makers, young professionals and aspiring tech entrepreneurs to form teams, build prototypes and launch business ventures in just 54 hours.
Recent innovation & advancements in technology, evolving consumer expectations, as well as new regulations have begun to change the landscape for financial services as we know it. A combination of these factors have made way for the new entrants in the market like Monzo, who are providing innovative solutions to challenges faced by the finance sector, as well as the needs of the customers they serve.
This immersive three day experience is designed to launch new ventures that will contribute to the transformation of financial services and birth the next big player in the financial ecosystem.
Ideas will be shaped but not limited to the following areas:
• Open Banking & The Payment Service Directive 2 (PSD2)
• Fintech (Banking)
• Insurtech, SME Finance
• Financial Inclusion
• The Internet of Things
• Peer to Peer Lending
• Machine learning & Artificial Intelligence
• Blockchain
• Cyber Security
Join our amazing line up of speakers, mentors and judges:
Lindsey Jayne Pollard | VP of Product at Monzo
Martin Ijaha | Co-Founder and CEO of Neyber
David Fisayo | Manager, Customer & Digital at KPMG UK
Monique Malcolm-Hay | Restructuring and Refinancing at PwC UK and Co-Founder of New Gen Accountants
Christoph Wurm | Senior Software Engineer at Elastic
Dami Odele | Financial Accountant at Brookfield Asset Management and Co-Founder of New Gen Accountants
Monica Kalia | Co-Founder and Chief Business Development Officer at Neyber
AND MANY MORE…
What happens at SU54?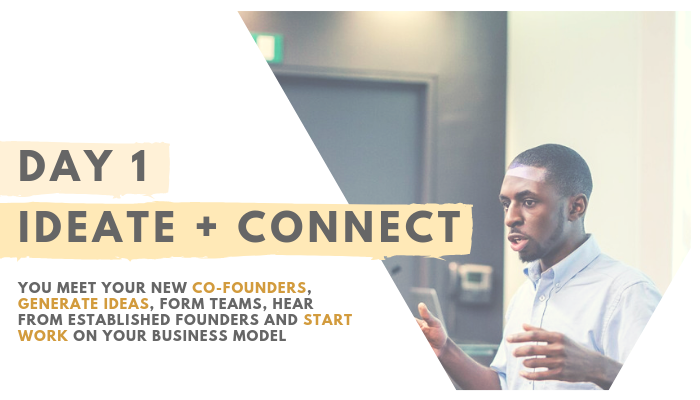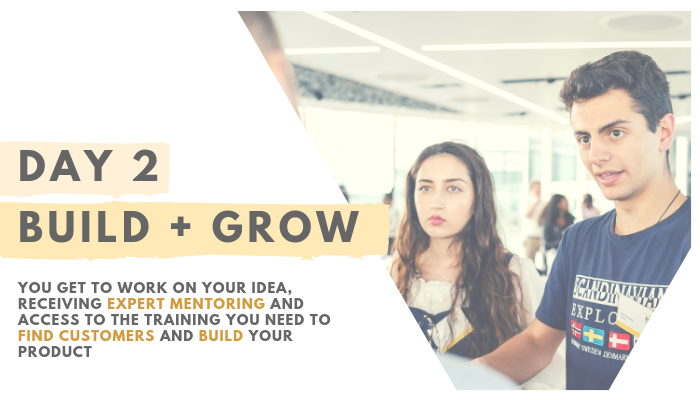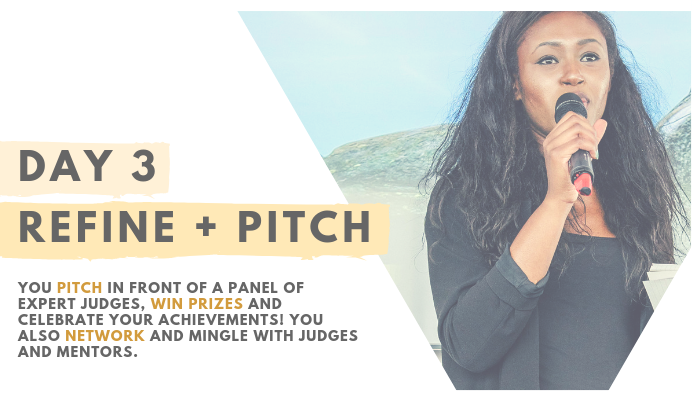 Why should you come to SU54?
• Are you passionate about fintechs & digital innovation in financial service?
• Do you have an idea that can transform the future of finance?
• Are you a developer, UX/UI designer or tech professional who wants to make a difference in this sector?
• Are you a business professional interested in making the financial sector more inclusive?
• Do you want to get hands on and learn by doing about business design, market research and developing a prototype?
• Do you want to get mentoring from fintech gurus, insiders, business advisors and technology experts?
Startup 54 is the place to look for a team, create a prototype of your idea, validate your business idea, and receive feedback from experienced entrepreneurs, all in one weekend.
What do you need to bring?
Lots of energy! You'll pitch your own idea or listen to others, then vote on the most interesting ideas and form teams with diverse skill sets. You can come with friends, but you'll get the full experience if you participate in separate teams. Remember, it's all about the team.
The idea you pitch and the problem you set out to solve can span social, educational, environmental or other finance-related issues. Over the course of the weekend you'll be challenged to create a prototype of your MVP, or minimum viable product that fits the needs of your target customer. You'll get feedback, iterate, and likely pivot your approach entirely! Important: You cannot have worked previously on your idea.
Startup 54 is a full weekend long experience. Your ticket includes:
• A series of masterclasses by expert business advisors
• 1-2-1 and group mentoring sessions with brilliant mentors
• Membership of the Foundervine Community and access to a network of professionals, game-changers and social entrepreneurs like you
• Internet access and lots of space to work
Lunch will be provided with the cost of your ticket.
FAQs
What are the full event timings?
Day 1: 17:30* – 21:00
Day 2: 09:00 – 19:00
Day 3: 10:00 – 19:00
*Please note that registration is from 5pm – 6pm. We will kick off at 6pm sharp. We appreciate many people will be coming directly from work or university. If you will be late, no problem – just email us at hello@foundervine.com letting us know what time you will be coming.We advise arriving at the latest by 7pm on Friday.
Please note that you must be available all three days. If you will not be able to make part of the event, please email us in advance at hello@foundervine.com.
Are there any age requirements to enter the event?
Startup 54: The Future of Finance is an event designed for budding and current tech entrepreneurs between the ages of 18-30.
Do I need to have an idea or be running a business to take part in the event?
No. Just have a passion for making a difference! Please note that your idea should be something you have not previously worked on.
Do I need finance experience?
Absolutely not. The programme is open to anyone that is interested in using technology and innovation to transform the future of finance.
Do I need to have tech skills?
No, not essential. We welcome multi-disciplinary teams. Whether you have a background in business, tech, social development, charity or education, your skills can make a great contribution to a team.
What's the refund policy?
No refunds will be granted within 7 days of the event. Apologies for any inconvenience caused.
What if I can't afford a ticket?
We're keen to ensure that everyone that wants to participate is able to participate. If you think you qualify for a concessionary ticket, please email us at hello@foundervine.com