Date/Time
Date(s) - 05/03/2019
2:00 pm - 4:00 pm
Location
Clock Tower Room, Engine Shed
Categories
SETsquared Workshop: Understanding investment term sheets 
Speaker: Alex Lloyd, Senior Associate, Burges Salmon
Workshop overview: the investment term sheet is the first time that you will see the terms on which an investor is prepared to invest in your company. There is no single format (term sheets can be very short and general or very detailed), investment terminology can be confusing and there is often time pressure to agree terms in order to receive funding. It can be easy to misunderstand the other side's intentions and potentially waste valuable time and resources (on both sides).
The aim of the workshop is to provide an overview of investment term sheets, help founders to understand the investor's requirements, identify key provisions (what has been omitted as well as the implications of what has been included), and understand the scope for negotiation in each area.
Participants: The workshop is aimed at founders and management teams who are approaching an early stage funding round.
Agenda:
Timing: when the term sheet is produced

Terminology: interpreting the terms used

Contents: what should be in a term sheet
The workshop will look at example term sheets to understand how similar concepts may be presented in different ways.
Learning objectives: the aim of the workshop is to allow you to better understand:
The investor's perspective and mechanisms employed to protect the investors' interests

Scope for negotiation and protection of founders' interests

Key terms for any founder to focus on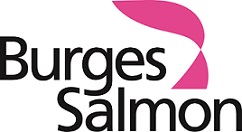 #wegrowthhub #startup