Date/Time
Date(s) - 12/04/2019 - 30/07/2019
9:00 am - 11:30 am
Location
Studer Community Institute
Categories
Money Matters:
According to the U.S. Small Business Administration, over 50% of small businesses fail in the first year and 95% fail within the first five years.
But what's the main reason?  According to score.org, the number one reason small business fail is cash flow. 
Mention those two little words to almost any small business owner, and you'll almost always see them cringe.
Attendees will gain the opportunity for interactive dialogue with seasoned bankers in the small to medium enterprise and large commercial space. Collectively with over 40 years of banking experience, these individuals will share valuable strategies for business credit planning.
If you are looking to better understand business banking services, financial statements, the steps necessary to develop a business plan and responsible usage of business credit, this 4-part series is the best place to start!
Pt 1: Business Banking Services & Financial Statements
April 12, 2019  |  9 a.m. to 11:30 a.m.
Common types of business accounts
Account insurance
Opening a business account – document checklist
Using business debit and credit cards effectively
Merchant processing services
Financial statements and balance sheets
Profit and loss statements
Cash flow statements
Cash position reports
Pt 2: Developing a Business Plan
May 23, 2019  |  9 a.m. to 11:30 a.m.
My business priorities
How lenders and investors use business plans
Writing an executive summary
Writing a company description
Defining your management and organization
Understanding the market
Performing a competitive analysis
Describing product/services lines
Building a sales and marketing strategy
Developing financial projections
Building the business plan
Pt. 3: How Businesses Obtain Credit
June 20, 2019  |  9 a.m. to 11:30 a.m.
Defining creditworthiness
The 5 C's of credit
Other considerations by lenders
Building and maintaining good credit
Business credit scores
Credit health plan
Business and loan application checklist
Small Business Administration (SBA) financing – Pros and cons
Small Business Administration (SBA) loan programs
Small Business Administration (SBA) express loans
Do I qualify for a Small Business Administration (SBA loan?
Resources
Pt 4: How Businesses Use Credit 
July 30, 2019  |  9 a.m. to 11:30 a.m.
Credit needs
Credit types
Lines of credit (and pros and cons)
Business credit cards (and pros and cons)
Comparing business credit cards
Term loans (types and pros and cons)
Comparing your financing options
Real estate-secured loans (types and pros and cons)
Residential vs. commercial real estate loans
Who Should Attend:
Aspiring and existing entrepreneurs, business owners, top-level managers and key decision makers will find these sessions beneficial for gaining a better understanding of financial resources available and how they can advance their business through proper application.
This curriculum is especially beneficial to businesses that fall within the U.S. Small Business Administration's guidelines of 100 or fewer employees and annual revenues at $1 million or less.  
Our Expert Speaker: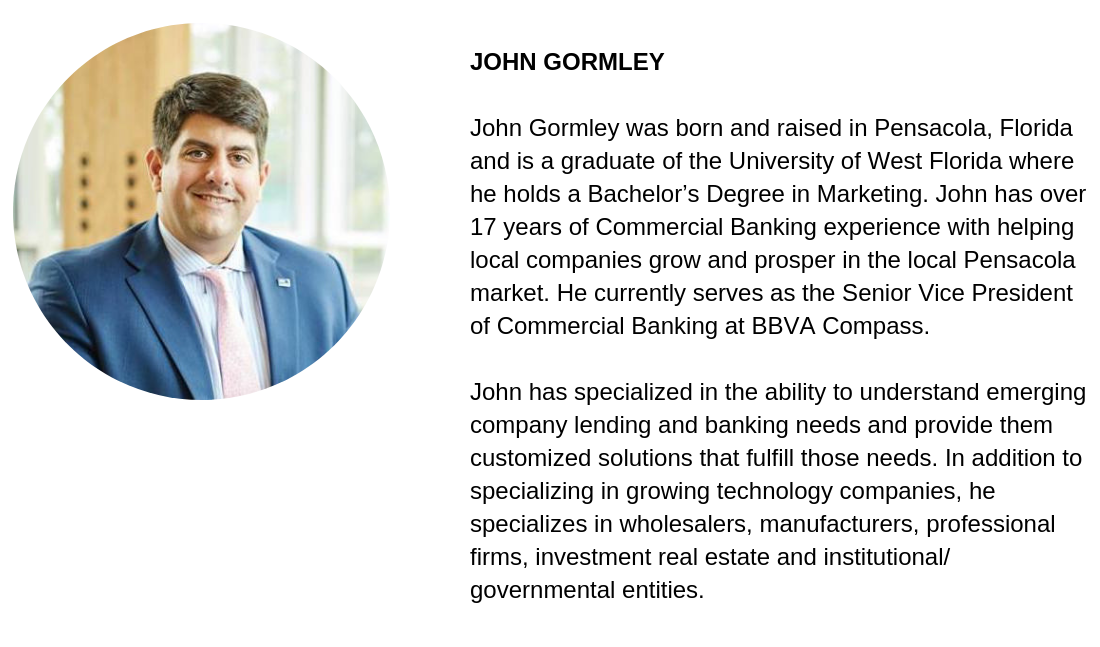 Additio