Date/Time
Date(s) - 30/03/2019 - 31/03/2019
9:00 am - 6:00 pm
Location
Singapore Shopping Centre
Categories
Real Estate Investment Trusts (REITs) are one of the most reliable way to invest as they generate steady and consistent tax free cash flow. REITs also open up access for investors to participate in a diverse range of real estate assets with low capital outlay.
The course will be segmented into 3 major areas covering all aspects of REIT investing:
o Understanding:
Foundational understanding of REITs
Characteristics of various real estate sectors
Understand how REITs raise funds and expand
Benefits and Drawbacks of investing in REITs
Common investment traps and how to avoid them
o Evaluating:
Understanding the 4 core financial statements of a REIT
How to perform financial evaluation on a REIT
How to estimate fair value and buy REITs when they are undervalued
How to evaluate risk in REITs before investing especially in interest rates, exchange rates, capital management and occupancy risk
How to evaluate a REIT manager
Evaluating common corporate actions
o Managing:
How to build a balanced portfolio of REITs
Basic risk management strategies for REITs
Basic diversification concepts
How to leveraging on margins to boost income
Basic portfolio hedging strategies
During the workshop, many case studies from Singapore listed REITs and Business Trust will be used as examples.
The course will offer sufficient breadth and depth to benefit both novice and seasoned investors alike.
1.5 Day Workshop on either :

a) [SOLD OUT] 12 January 2019 (9am-6pm) and 4hrs Hands-On Practical & Case Study Session on 13 January 2019 (2pm-6pm) or
b) 30 March 2019 (9am-6pm) and 4hrs Hands-On Practical & Case Study Session on 31 March 2019 (2pm-6pm)
is offered to help investors tackle practical aspects of REIT investing. Participants will vote on their choice of REITs/Business Trusts to analyse and will be guided step-by-step on the analysis process using the spreadsheets and tools provided. Additional case studies will also be shared including overseas REITs. A laptop is highly recommended for the 4hrs practical session.
Limited seats only. Take action today and book your seat now. Registration starts 30min prior to commencing time.
---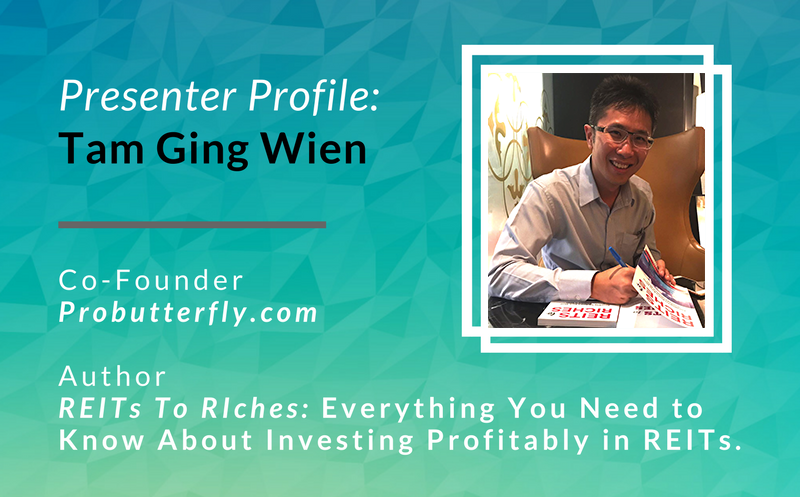 Tam Ging Wien has been an avid equities and real estate investor for over 10 years.