Date/Time
Date(s) - 14/11/2019
6:00 pm - 10:00 pm
Location
TRYP By Wyndham Hotel
Categories
Main Meeting: Creative Financing with a TWIST with Chris McClatchey
November's Guest Speaker: Chris McClatchey
Creative Financing with a TWIST with… Chris McClatchey
What: The REIA NYC Main Event (Monthly Meeting)
When: 2nd Thursday of each month from 6:00 PM til 9:30 PM
Where: TRYP By Wyndham Times Square South; 345 W 35th St, New York, NY 10001
Who: Real Estate Investors, Entrepreneurs & Professionals
Why: To learn, network, market, help others, prosper & have fun!
Cost: REIA NYC CORE Members: FREE / Guests $35 Online ($45 onsite)
During his presentation, "Creative Financing with a TWIST," Chris will touch on how to build multi-million dollar real estate portfolios using creative financing techniques, private lenders, partnerships, and retirement accounts.
This presentation will segway into the presentation, "The Power of Zero" which will be provided during the Workshop to be held Saturday, November 16th.
About the Speaker: Chris McClatchey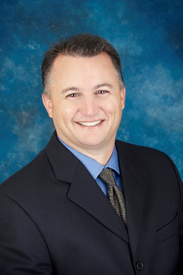 National Speaker, Chris McClatchey, introduces his "Power of Zero" technique. How he purchases houses & apartment buildings: No Money Down &/or 0% Seller Financing!
Chris McClatchey is a Nationally Recognized Speaker who teaches beginning investors to seasoned professionals, how to build and maintain real wealth through the use of real estate investments. He developed a systematic approach to investing, which involves leveraging technology to 'create more hours in the day'. Chris is known for his ability to make automation a luxury that everyone can understand and utilize in their own business.
Just some of the other awesome things we do at REIA NYC meetings!…
Market Update!
Learn what is happening in the local marketplace. Where are the HOT properties to buy now! Get the information you need to see what real estate strategy is going to work for you.
Haves & Wants!
Great opportunity to ask for properties and present those for sale, as well as find lenders, partners, plumbers, electricians, etc. from the front of the room!
Tip of the Month with Local Experts!
We have our local experts that will stop by and give free tips and tricks on how to help increase your bottom line!
VIP Mastermind – VIP MEMBERS ONLY – 5:15pm – 5:45pm
REIA NYC Mentors/Leaders brainstorm and discuss live deals and obstacles in real estate and how to overcome them.