Date/Time
Date(s) - 12/01/2022
4:00 pm - 5:30 pm
Categories
FREE Online Event with Professor Iram Siraj
This online seminar will familiarise participants with recent research on the links between physical development and other key components of child brain development and well-being eg early literacy, maths and self-regulation. Following this understanding of physical development Iram Siraj OBE, Professor of Child Development and Education, will explain why the MOVERS scale was developed to help educators of 2-6 year olds to improve their practice and the quality of the physical development curriculum and pedagogy. She will explain and show how the scale works and illustrate this with some examples of what educators can do inside and outside of the classroom to support children's development in this area.
This scale scaffolds staff knowledge and practice on how to support young children's movement play and their physical development and well-being. Iram will explain how early physical development has been neglected yet it is critical to ALL development and how it links to well-being, emotions, executive functions, early language and maths development. She will cover all the components of the scale and link it back to the practice and how the scale has reliability to enhance the physical development work of pre/school staff. Examples will be provided.
Iram Siraj is Professor of Child Development and Education, Department of Education at the University of Oxford. Iram has co-directed a number of influential studies on preschool provision, effective pedagogy, curriculum and leadership. Her current studies include interventions looking at the impact of evidence-based professional development, effective environments for learning and using research tools to promote language and mathematics in the early years across pre-school and elementary education. She has over 250 publications including three widely-used rating scales which measure the quality of environments and pedagogy in ECEC and promote child outcomes in the cognitive (ECERS-E 4th Ed. 2010), social-emotional (SSTEW, 2015) and physical (MOVERS, 2017) domains. Iram has worked for and provided advice to UNESCO, UNICEF, World Bank, OECD, Bernard van Leer and the Aga Khan Foundations and has supported policy work internationally with the OECD, governments and universities. She was awarded an OBE for her services to ECEC in the Queen's honours in 2015.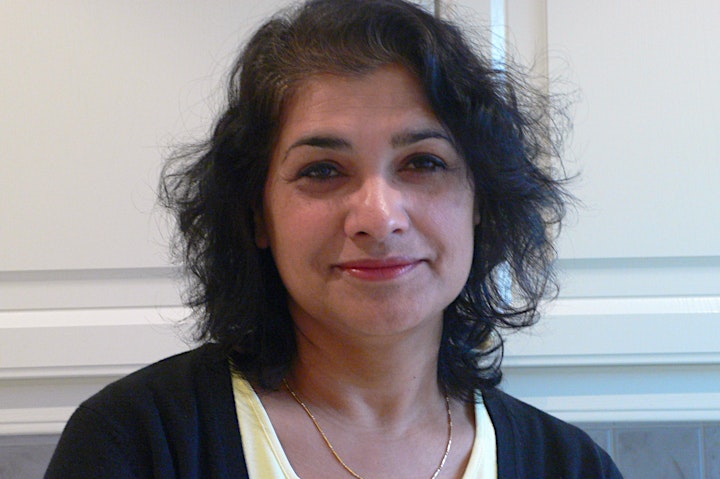 Accessing the online event
Following registration for this event you will receive an email from Eventbrite confirming your place. If you did not create an account at the time of booking, or someone else booked on your behalf, you will need to create an Eventbrite account. Open the email, select 'Claim Your Order' and then choose a password. Make a note of your email address used to make the booking and password – you will need these to access link to the event.
A minimum of 48 hours before the event begins you will receive another email from Eventbrite containing a link to the Eventbrite Online Event page. Login to Eventbrite, using the same email and password you used to create your account. You will now have access to the online event link. This link must not be shared with other people.
Please test the link the day before the event to make sure you can connect. If you need help please email info@otsa.org.uk or call 01235 856500 in good time before the event begins. We will be unable to help during the event itself. Please note, if you unsubscribe from Eventbrite before the event takes place you will not receive any further emails from Eventbrite and will therefore not be able to access the event.
Participation in the online event
Our online events aim to be interactive and you will be expected to have your camera and microphone on, although your microphone should be muted. We may use 'Raised Hands', 'Reactions', 'Chat', 'Polls', shared whiteboards and shared screens during the session. We may also use 'Breakout Rooms' to allow you to work in a smaller group.
This event will not be recorded for copyright and privacy reasons.