Date/Time
Date(s) - 07/11/2019
8:00 am - 11:00 am
Location
Sacramento State Alumni Center
Categories
TURNING PROJECT MANAGERS INTO BUSINESS MANAGERS
Do you have a lust to be a big picture thinker with a visionary outlook for today and the future? To have a better understanding for long lead procurement, how every decision affects the company, and how to align your talent pool with fulfilling business needs?
If so, our next education series is for you!
This workshop is designed to give a deeper understanding of your organization's "Why" for moving forward, "who" in your talent pool can help you grow sustainably, and "what" the next steps are for developing Project Managers into Business Managers. (Hint: These two roles are connected and critical for achieving sustainable growth).
After this workshop, you will:
Discover the strategic reasons behind moving your organization in this direction.
Have a Better understanding of the strengths and depth of your talent pool.
Be able to create a developmental roadmap for succession at all levels .
Determine how to have the right people in the right place at the right time.
Have learned tactics to help your project managers look and manage forward instead of down.
---
Meet your speaker: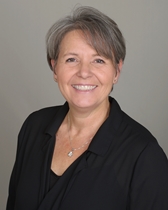 Sue Weiler-Doke, Senior Consultant at D. Brown Management
Sue Weiler-Doke earned her bachelor's degree in accounting and then spent the next 31 years with Kiewit Corporation, holding the titles of field Business Manager, District Business Manager, Division Manager, and Business Director. When she retired from Kiewit, she accepted an opportunity with the Associated General Contractors of California as the Director of Industrial Relations for Northern California, where she assisted with labor and management advocacy, contract interpretation, member engagement and communication, and trust governance.
Sue's thirty-plus years in the construction industry, her continued service to industry committees, and her expertise in talent management has given her the tools to deeply understand the needs of contractors, and the experience to teach organizations strategies and initiatives for optimum growth, team building, performance, communication, and profit opportunities.