Date/Time
Date(s) - 15/04/2019 - 17/04/2019
9:00 pm - 5:00 pm
Location
Vienna
Categories
The Blockchain training is designed to provide international bankers and managers out of the financial industry a comprehensive view of relevant blockchain use cases, value propositions and address innovative applications whilst focusing on Infrastructure, Security & Custody requirements in this field. After finishing this program you will be able to move beyond only the potential of the technology but you will have hands-on experience of what can already be achieved.
Historical Developments and problems solved
Explaining the double spending problem and its impact on the current financial infrastructure will lead us the development of bitcoin and the blockchain technology. An overview of the main motivation and problem-solving capacity of blockchain will lead us to the question: how can this new paradigm shake the banking industry?
Deep Dive into technical blockchain fundamentals
The best start to evaluate the potential of something new is to really understand what it does and where it is coming from. In this programme we will look behind the curtain of blockchain technology and give you a clear heads up about the most important technical fundamentals of this new paradigm.
Introduction to the Crypto world and blockchain evolution overview
An overview of the evolution of blockchain technologies with focus on ICO, Banking use cases, Crypto currencies & assets, and highlight how best to improve safety, liquidity, return and sustainability through current developments of Distributed Ledger Technologies covering a selection metric for suitable blockchain platforms.
Blockchain Innovation Modelling and Service Design Thinking
Reviewing new business models based on the blockchain as well as new business models within the banking and financial industry will give us a good understanding of new market forces and developments in the upcoming years. We will also discuss the possibilities how to set up a blockchain innovation project.
Token Economics and Security Token Offerings (STOs)
Explores the rise of token sales, how they became popular and how they differ from traditional funding sources. Attendees will become familiar with token classifications and learn about the variety of possibilities to design a token sale and its economics behind it.
Smart contracts building blocks
An in-depth journey into blockchain implementation. It explores how to perform installations of permissioned blockchain deployment and the implications of running and maintaining a distributed private ledger architecture. Attendees begin exploring how to write simple smart contract logic and learn about the fundamental pieces of a smart contract.
Blockchain driven Financial Market Infrastructure
Demonstrate how Blockchain will help to modernize Payments, Clearing & Settlement and explore suitable approaches to address concerns such as lack of timeliness, reliability and efficiency which are still pertinent. This session will introduce a future banking infrastructure related to payment channels and OTC cryptoassetswap.
Blockchain use cases in Banknig – Deep-dives
Interbank transfers and peer-to-peer payments
Crypto Shares, Crypto Vault and Crypto Bank
Blockchain based Marketplace for Bond issuers, investors & service providers
Trade Finance, loans, derivatives, collateral & digital Cash
---
Das Blockchain-Training soll internationalen Bankiers und Managern aus der Finanzindustrie einen umfassenden Überblick über relevante Anwendungsfälle der Blockchain, Wertversprechen und innovative Anwendungen geben und sich dabei auf die Anforderungen an Infrastruktur, Sicherheit und Verwahrung in diesem Bereich konzentrieren. Nach Abschluss dieses Programms werden Sie in der Lage sein, über das Potenzial der Technologie hinauszugehen, aber Sie werden praktische Erfahrungen darüber machen, was bereits erreicht werden kann.
Modellierung von Blockchain Innovationen und Service Design Thinking
Die Analyse von auf Blockchain basierender Geschäftsmodelle und die Entwicklung neuer Geschäftsmodelle speziell in der Banken- und Finanzbranche sollen ein Verständnis für zuküftige Trends in der Branche schaffen. Im Rahmen des Trainings besteht die Möglichkeit ein eigenes Blockchain-Innovationsprojekt zu entwickeln. 
Historische Entwicklungen und gelöste Probleme
Die Erklärung des Double-Spending-Problems und dessen Auswirkungen auf die aktuelle Finanz-Infrastruktur wird Ihnen die historische Entwicklung des Bitcoins und der Blockchain-Technologie näherbringen. In diesem Kurs erhältst du einen Überblick über die Beweggründe und Problemlösungsfähigkeit der Blockchain, die uns zu einer Frage führt: Wie wird dieses neue Paradigma den Bankensektor verändern?
Tauchen Sie tief in die Grundprinzipien der technischen Blockchain ein.
Der beste Weg um das Potenzial von etwas Neuem zu beurteilen, ist zu verstehen, woher es kommt und wie es genau funktioniert. In diesem Programm blicken wir hinter die Kulissen der Blockchain-Technologie und geben Ihnen einen klaren Überblick über die wichtigsten technischen Grundlagen dieses neuen Paradigmas.
Einführung in die Krypto-Welt und Überblick über die Entwicklung der Blockchain-Technologie
Sie erhalten einen Überblick über die Entwicklung der Blockchain-Technologien mit den Schwerpunkten ICO, Banking Use Cases, Krypto-Währungen und -Anlagen und erfahren, wie Sie Sicherheit, Liquidität, Rendite und Nachhaltigkeit am besten verbessern können, indem Sie die aktuellen Entwicklungen der Distributed Ledger Technologies verfolgen, die eine Auswahlkennzahl für geeignete Blockchain-Plattformen umfassen. 
Token Economics und Security Token Offerings (STOs)
In diesem Teil untersuchen wir den Anstieg der Token-Sales, weshalb sie so populär wurden und wie sie sich von traditionellen Finanzierungsquellen unterscheiden. Die Teilnehmer lernen die Token-Klassifikationen kennen und erfahren mehr über die Vielfalt der Möglichkeiten, einen Token-Sale zu gestalten, sowie die Ökonomie dahinter.
Smart Contract Bausteine
Wir bieten Ihnen eine detaillierte Analyse der Blockchain-Implementierung. In diesem Teil wird untersucht, wie Installationen von genehmigten Blockchains durchgeführt werden können und welche Auswirkungen Betrieb und Wartung einer verteilten privaten Ledger-Architektur haben. Die Teilnehmer beginnen zu erforschen, wie man einfache intelligente Vertragslogik schreibt und lernen die grundlegenden Bestandteile eines Smart-Contracts kennen.
Blockchain-gesteuerte Finanzmarktinfrastruktur
Wir werden veranschaulichen, wie Blockchain zur Modernisierung von Zahlungen, Clearing & Settlement beitragen wird, und geeignete Ansätze zur Lösung von Problemen wie mangelnde Aktualität, Verlässlichkeit und Effizienz finden, die nach wie vor relevant sind. In dieser Session wird eine zukünftige Bankeninfrastruktur im Zusammenhang mit den Zahlungskanälen und dem OTC-Kryptoassetswap vorgestellt.
---
Your instructors
MARTIN GRUBER
Martin is a blockchain consultant with experience in conceptualizing business models that require Distributed Ledger solutions as enabler for success. He studied Controlling and Financial Management in Austria. During his time as a delegate in the United Kingdom as Management Representative for an automotive supplier, Martin got involved with Blockchain solutions already at an early stage. His passion to help companies to enhance their business models with digital technologies is driven by his vision to achieve digital greatness with Austrian and German companies.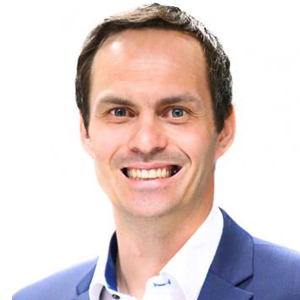 KAROLINE PERCHTHALER 
Karoline Perchthaler began her career in 1989 as a bank clerk in a cooperative universal bank. In 2000 she was a founding member of the Vienna M & A PrivatBank AG. As a member of the Executive Board, he was instrumental in setting up the company and was also responsible for the areas of asset management, products and trading. Perchthaler has been actively involved in the ISN Group since 2014, and has been Managing Partner since 2016. Her focus is crowd-based business models, business development and product development.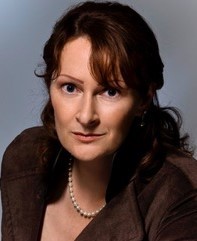 REINHARD WILLFORT 
Reinhard Willfort studied Telematics and Economy at the University of Technology Graz. In 2000 he received his PhD degree with distinction in Innovation- and Knowledgemanagement. He is author of more than 65 publications and coordinates the master's programme for Innovationmanagement at the Danube University Krems in Austria. Since 2001 he is founder and CEO of isn-innovation service network, Austrian's leading innovation company. As entrepreneur and founder of five further start-ups he supervises the innovation management processes of several leading Austrian companies. In 2007 he started Austrian's 1. Crowdsourcing platform www.neurovation.net. In 2012 he established Austria's first equity crowdfunding platform 1000×1000.at. Reinhard Willfort is a member of the Board of Directors at the European Crowdfunding Network working on Research, Development & Innovation.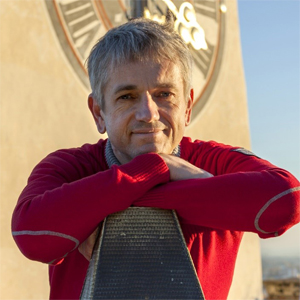 KAMAL YOUSSEFI
Blockchain Engineer and technology futurist – Swisscom Blockchain
He has extensive experience in the design and implementation of IT projects. Kamal has well-grounded and deep knowledge in distributed ledger technologies as well as is financial cryptography. His previous projects at Ernst & Young dealt with re-designing and extending legacy systems using emerging technologies and applying agile methodologies. At his current position, Kamal is leading Enterprise Blockchain covering the Banking Sector and Blockchain as a Service within Swisscom Blockchain.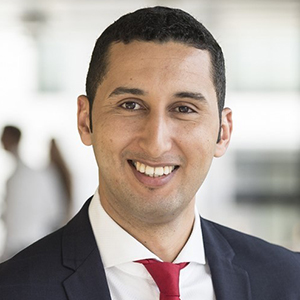 SHIVANSAN MACILMANI
Global Banking & Markets specialist – Swisscom
Shivansan has gained an extensive re-structure experience in UK, HK, US & Swiss Tier 1 banks. Currently he's engaged in Blockchain applications with a global focus on Enterprise and contribute to shaping the digital economy. He performs a key role in influencing business decision makers whilst collaborating with technology counterparts to transform legacy methods and deploy new business models.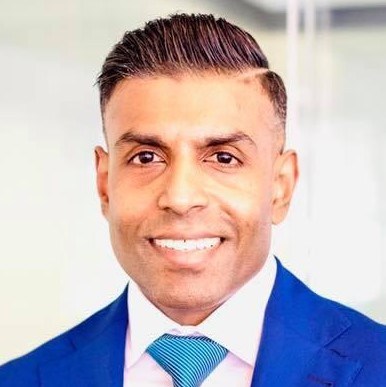 ---
Please contact us, if you have any questions about the training program:
Dr. Reinhard Willfort: reinhard.willfort@innovation.at
Karoline Perchtaler: karoline.perchthaler@innovation.at
Arno Pernthaler: arno.pernthaler@swisscom.com
If you have questions about the Swisscom Blockchain Academy:
blockchain.academy@swisscom.com
Visit our website for more information: https://blockchain.swisscom.com/academy
Or follow us on:
LinkedIn: https://www.linkedin.com/company/swisscom-blockchain
If you have questions about isn- innovation service network:
Visit your website for more information: http://www.innovation.at/
Follow us on:
LinkedIn: https://www.linkedin.com/company/innovation-service-network/