Date/Time
Date(s) - 20/02/2019
6:00 pm - 9:00 pm
Location
Quest Trust Company
Categories
We are Hackers & Residential Investors obsessed with Big Data and Automation.
Let's talk about Machine learning, Artificial Intelligence, Predictive Analytics, Digital Marketing, GIS, & Robotics.
This meeting is for scientists, engineers, thinkers, doers, geeks, and nerds who want to apply/share their technical knowledge to positively impact real estate investments.
What is most attracting to the residential real estate is all the quantity and quality of data that is available everywhere, every day. We invite experts who can speak and share their vision of how to use technology to create opportunities in real estate investments. If we don't do it now, someone else is doing it!!
Wouldn't it be great if you could surround yourself with people just as excited about tech as you are? Bring a friend and let's talk passionately about technology!
In this talk, you will learn:
AI and Real Estate 2018: Year in Review
TOP Reasons to come to this event:
New Tech – we love technology and we love discussing and brainstorming new technology with great minds.
Networking: Network = Net worth. Network with our speakers and other geeks & nerds, and learn from each other!
Raffle Drawing – Prizes include gift cards, class passes, gift certificates, and more!
Bring a friend and each of you will receive an extra raffle ticket.
Agenda:
6:00-6:30 PM Networking
6:30-6:45 PM Introduction
6:45-7:00 PM Deal Pitch / Share War Stories
7:00-8:00 PM Monthly Topic
8:00-8:30 PM Q&A
8:30 PM Raffle & Networking
What to bring:
Bring a friend and an appetite for knowledge!
Who should come:
New and Experienced Real Estate Investors, Real Estate Professionals, Private Money Lenders, Hard Money Lenders, Contractors, Business Owners, Asset Managers, and anyone who wants to learn about real estate investing!
Testimonials:
"One of my good friends gave you glowing reviews…additionally, this event is very informative for both a beginner to a savvy veteran."
– Dale, Real Estate Professional
"This is a great opportunity to network with other investors and learn more about real estate investing!"
– Becky, Real Estate Investor
Meet our speaker, Joseph Sun de la Cruz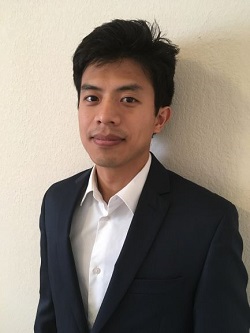 With a background in Mechatronics Engineering, Joseph Sun de la Cruz started his career in the high-tech industry in Austin focusing on computer vision while becoming involved in the growing DIY/maker and startup culture.
His first experience in real estate came as a first time homebuyer where he was constantly outbid by investors, sparking his curiosity with the "all-cash investor buyer" crowd. Several seminars, books and networking events later, he stumbled across Real Estate IQ and was intrigued by the combination of technology, big data and real estate.
Now, as part of the leadership team at Real Estate IQ, Joseph manages the Data Operations and Engineering team to bring new features, tools and data into the system with the goal of helping real estate investors increase their returns by leveraging technology and data.
Born and raised in Toronto, Joseph is a Texas transplant of 7 years and currently resides in Austin.
This event is Co-hosted by:
Real Estate IQ and Quest Trust Company